Gritty, industrial, expensive equipment?
Diagnose before tear-down with the new videoscope from Fluke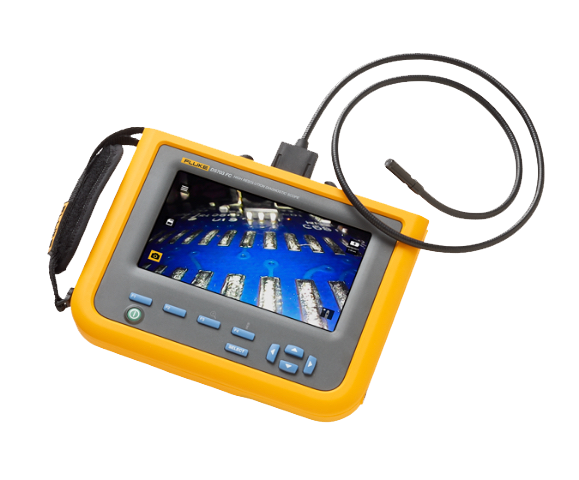 Fluke DS701 and DS703 FC Diagnostic Videoscopes put high-resolution images in the palm of your hand.
The benefits of a videoscope are well known. But industrial inspections require a high-resolution diagnostic videoscope designed to stand up to the dirtiest, most harsh environments.