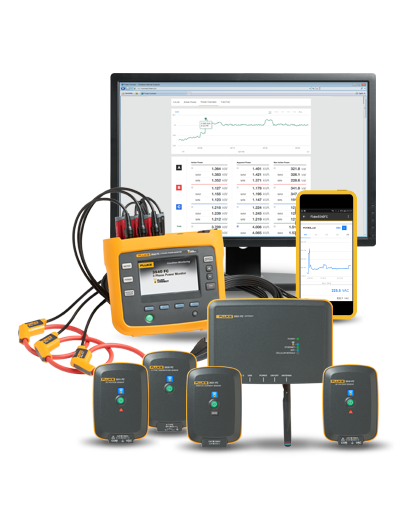 Current: Upfront purchase option
New! Subscription option
Condition Monitoring Solution
Qty
Condition Monitoring Solution
Qty
Gateway
1
Gateway
1
Temperature/ Voltage sensor
1
Temperature/ Voltage sensor
1
Condition Monitoring Software
1
Condition Monitoring Software
1
Premium service bundle
1
Upfront cost: $2,997.98
Monthly subscription: $151.00
Enjoy all the benefits of Fluke Condition Monitoring for as little as $151/month!
You get an easy-to-install hardware/software bundle you can configure for your specific needs and the support of a team of experts who are ready to ensure your success.
Hassle-free startup
Low, easy-to-manage annual subscription cost
Customize your system bundle for your facility's specific needs
Quick ROI-the first time you diagnose an impending equipment failure, you're saving money!
Easily upgrade to the newest innovations
Can you afford not to try Fluke Condition Monitoring?