Focus is a matter of experts
Choose the focus mechanism based on the type of expert you are and the application you are using the camera for.
For a limited time get a gread deal on a thermal camera! Offer valid 31/12/2018
For practical experts
Fluke TiS40
Fixed focus
For experts who like to point and shoot to quickly get a clear picture and the right measurements.
1.719 £
1.459 £
Ref. 4697051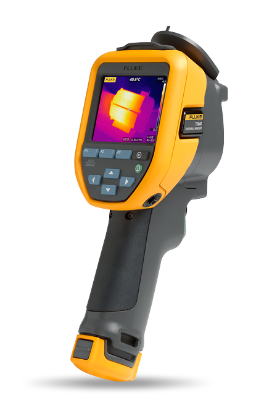 For thorough experts
Fluke TiS45
Manual focus
For experts who like precise incremental focus to calibrate based on their specific measurement taking needs.
2.129 £
1.799 £
Ref. 4697060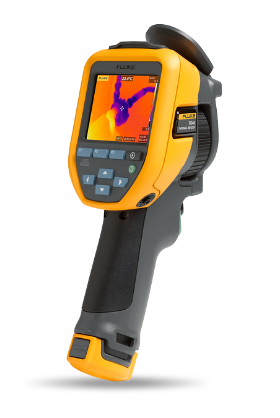 What all experts appreciate in Fluke TiS40 and TiS45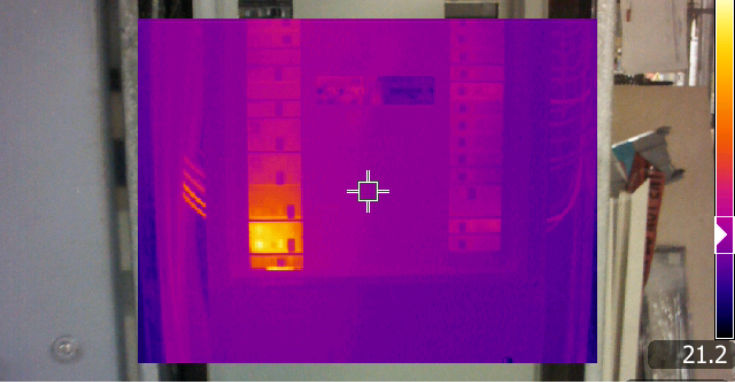 IR-Fusion™
IR-Fusion™ Image quality is everything when it comes to quickly analyzing infrared images. You need the right level of detail in your infrared image to pinpoint specific areas of concern. Fluke Performance Series thermal imagers blend visible light and infrared images using patented IR-Fusion technology1 to capture a clear 5MP real-world picture of your target. Blend at different preset levels and add picture-in-picture (PIP) to capture an incredibly revealing hybrid image.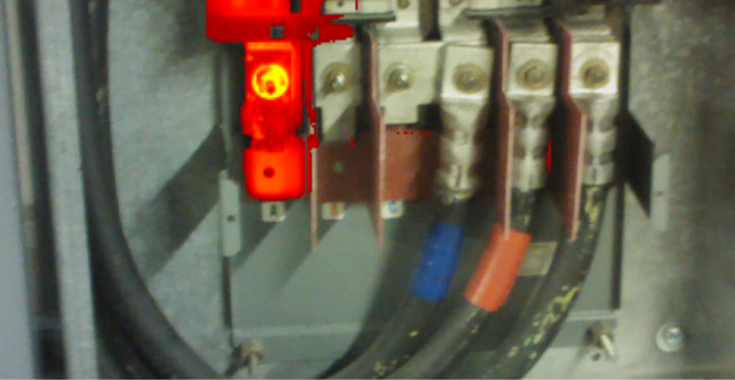 Color alarms
Color alarms Some infrared cameras offer user-selectable high and/or low apparent temperature color alarms to quickly highlight areas that are outside of the normal temperature range. On Fluke infrared cameras, when you scan the area with the color alarms activated you see a visible light image of everything within the high and low parameters. Anything outside of those temperatures appears in infrared. That feature gives you a quick indication of where issues might be so you can drill down into those areas.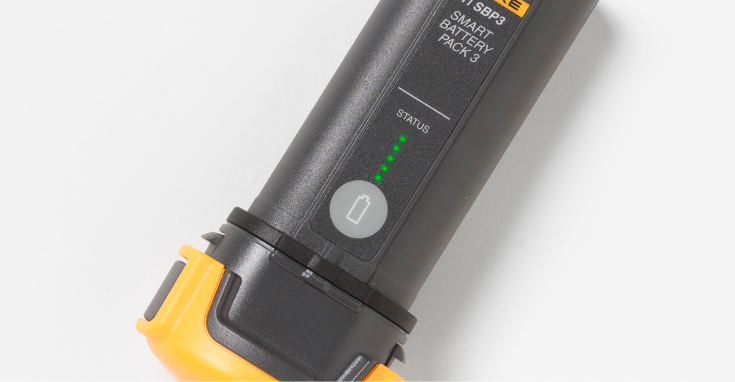 Smart Batteries
Smart Batteries Monitor your battery charge and avoid unexpected loss of power with Fluke's lithium-ion removable and rechargeable smart batteries. With a five-segment LED display, convenient and powerful batteries allow users to easily identify charge level.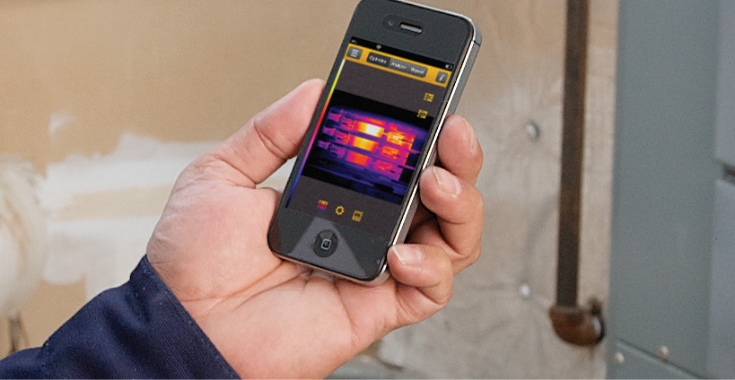 Fluke Connect™ Mobile App
Fluke Connect™ Mobile App Wirelessly sync images directly from your camera to the Fluke Connect system. Email images to colleagues from the field to collaborate in real time. Edit and analyze images and generate reports on the go.

Download for free by searching "Fluke Connect" in the Apple or Android app store.
Get in touch with me to learn more about the TiS40 and TiS45.