Looking for a tool to spot temperature differences?
Infrared cameras provide easy-to-read images that highlight temperature anomalies in your facility. Here are some common ways an infrared camera can help you with:
Pipe inspection
Use an infrared camera to inspect pipes to prevent blockage, corrosion or thinning. Wearing away of pipes can lead to leaks that can damage your facility, and harm your staff.
Moisture and leak detection
Detect leaks and moisture build-up anywhere from floor to ceiling with an infrared camera. The camera spots differences in surface temperature to create a visualization of these issues.
Electrical maintenance
Temperature differences in electrical equipment are largely caused by two things. First, contact surface problems where heating is localized, often caused by loose, warped, corroded, dirty, or over-tightened connections. In an infrared image, these will appear as "hot spots" on equipment. Second, overload or imbalance problems that are usually caused by a current or load issue. In an infrared image, these will appear as uniform heating throughout the phase, conductor or circuit.
Roof inspection
An infrared camera is commonly used during roof inspections to find moisture build-up, but can also be used to maintain equipment that is located on a roof. PRO TIP: It takes 8 hours after the sun goes down to rid of effects of sun on concrete or heavy masonry roofs. Be sure your infrared inspection is free of temperature differences caused by the sun!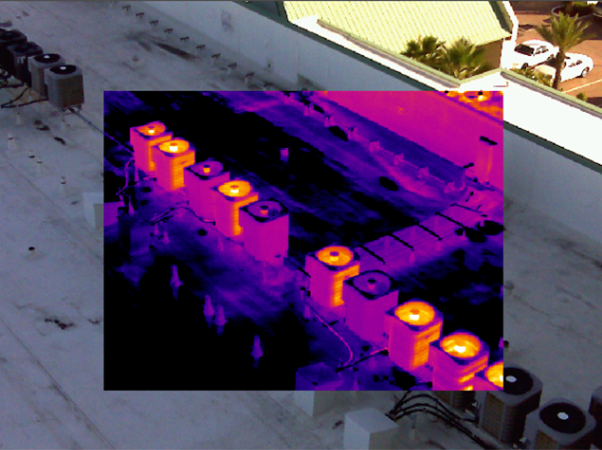 A/C units on a roof in Fluke IR-Fusion™ picture-in-picture mode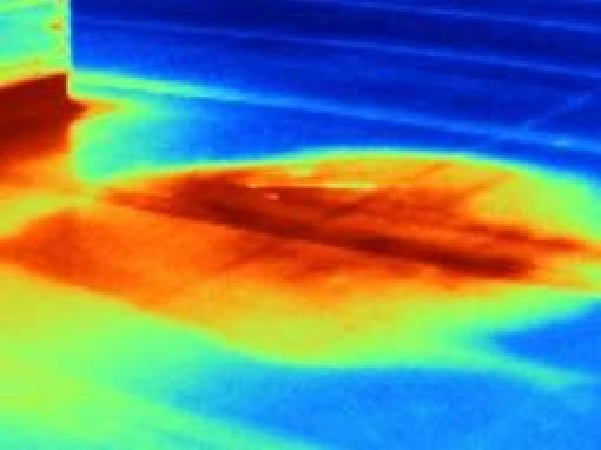 This roof shows a big hot spot, which is likely moisture build-up